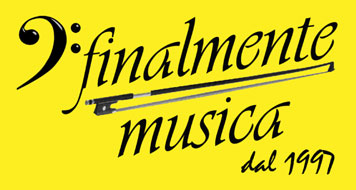 We have been selling Valencia guitars for many years, the quality of which exceeds all expectations. In our shop in Cassano d'Adda (MI), Valencia guitars are always available and customers who have bought them are very satisfied.
Several students from our music school have taken up studies with these instruments.
To the producer of the Valencias we would like to express our appreciation for the quality of the guitars, which are the result of ingenious work.
La presente per informarVi che siamo rivenditori da diversi anni di chitarre Valencia, le cui qualita superano ogni aspettativa.
Nel nostro punto vendita di Cassano d' Adda· (Ml) le chitarre Valencia non mancano mai sugli scaffali ed i clienti che le hanno acquistate sono molto soddisfatti.
Diversi allievi della nostra scuola di musica hanno intrapreso gli studi con questi strumenti.
Al produttore delle Valencia giunga la nostra riconoscenza sulle qualita delle proprie chitarre che non sono certo casuali, bensl ii risultato di un lavoro ingegnoso.
Owner - Finalmente Musica, Milan, Italy